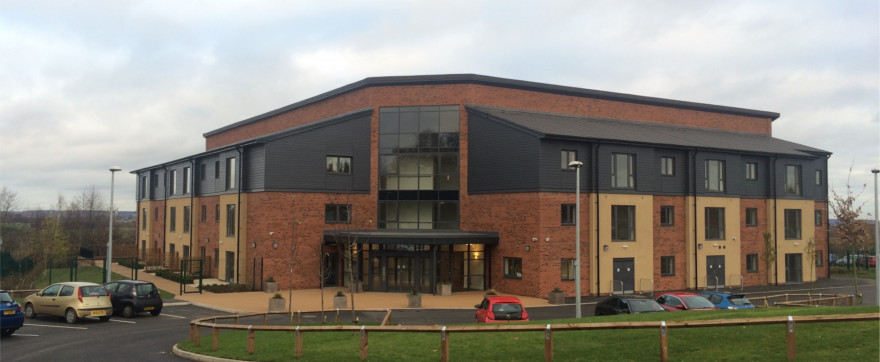 Newsome Vale – Barnsley
The project involved the construction of 50 No sheltered housing apartments within a secure block with car park and landscaping around.
Each Apartment is served from central plant providing heating, hot water and boosted cold water to all apartments all of which is sub metered to record each occupants usage.
Each apartment is ventilated from their own dedicated whole house ventilation system with heat recovery. Extract ventilation is taken from bathrooms and kitchens with supply air to bedrooms and living space
The facility incorporates full fire alarm detection with domestic style systems to each apartments and communal addressable fire alarm to all communal areas. The systems are integrated to provide full coverage.
A full warden call system is provided to all apartments which allows out of hours assistance to all residents and staff called during manned hours. The domestic fire alarm installation also interfaces with the warden call to ensure false alarms are minimized by allowing the clients call centre to speak directly with the resident on activation of the alarm.
Full sprinkler protection is provided throughout to all communal areas and residential spaces.
Project Type : Residential
Client :   South Yorkshire Housing Association
Project Value : £5,000,000.00
M & E Value : £1,100,000.00
Programme : 78 Weeks