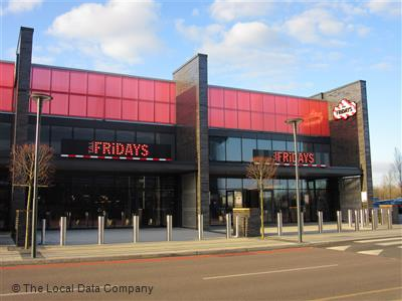 TGI Friday Milton Keynes
The project involved the construction of a new food outlet adjacent Milton Keynes Bowl. This branch is the latest in a number of recently completed units for the TGI Friday role out and expansion programme
The unit provides for a 230 number covers restaurant, kitchen and ancillary areas.
The works involved the full design of a central kitchen cooking facility with high efficiency filtration and ventilation to ensure grease and smells did not affect the adjacent premises and ensured compliance with clean air requirements.
The lighting and power services were designed in association with interior designers to meet the high standard of the retail food space.
The building was designed to ensure full compliance with BREEAM requirements to achieve a Very Good rating.
KEY FACTS
Project Type : Retail
Client : TGI Friday
Project Value : £1,500,000
M & E Value : £500,000.00
Programme : 22 Weeks